We know that the TRV population may not be familiar with the Merced community, so we created an interactive Google Map. These places were mentioned to us by our Scholars. Places listed are separated by category and color meeting to your outing needs.
Scan the QR Code to see the map!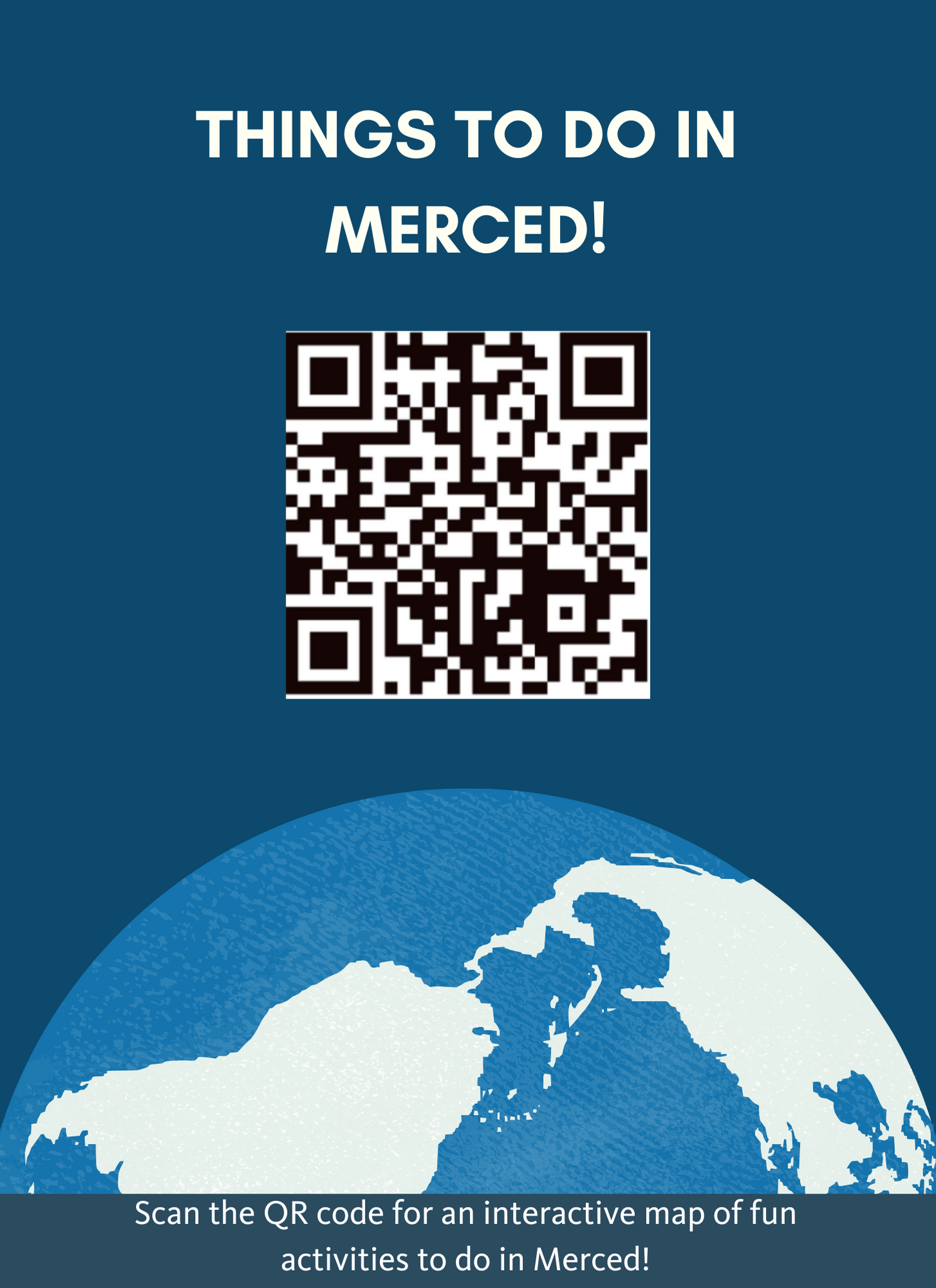 External Link: https://www.google.com/maps/d/viewer?mid=1iOE8Q1QpQUBoUcl2lxyCndaWIPmZtD...